Angenrod and "Little Jerusalem"
The Angenrod community had the largest Jewish community in the district in percentage terms, and the second largest in the state Hesse behind the East Hessean Rhina. In 1650, two Jewish families already lived in the village. The number of Jews increased in 1736, when the local squire (a nobleman) built twelve small houses to which he admitted several Jewish families, and from whom he collected "supplementary" taxes. At that time, such a course of action was more than uncommon for a representative of the lower aristocracy. Elsewhere, there was strong resistance within the population when Jews requested to move into a village or city.
Over the centuries, the houses were rebuilt several times. The Angenröder "Judengasse" was popularly known as "Little Jerusalem". There, in the center of the village, a representative synagogue was later erected. The magnificent half-timbered building opened in 1797. By 1861, 42 percent of the community in Angenrod was Jewish. Jewish citizens owned pubs and restaurants, engaged in trade, sang in choirs and were active in the municipal council. In September 1942, the last eight Jews, among them two children, were deported by the Nazis.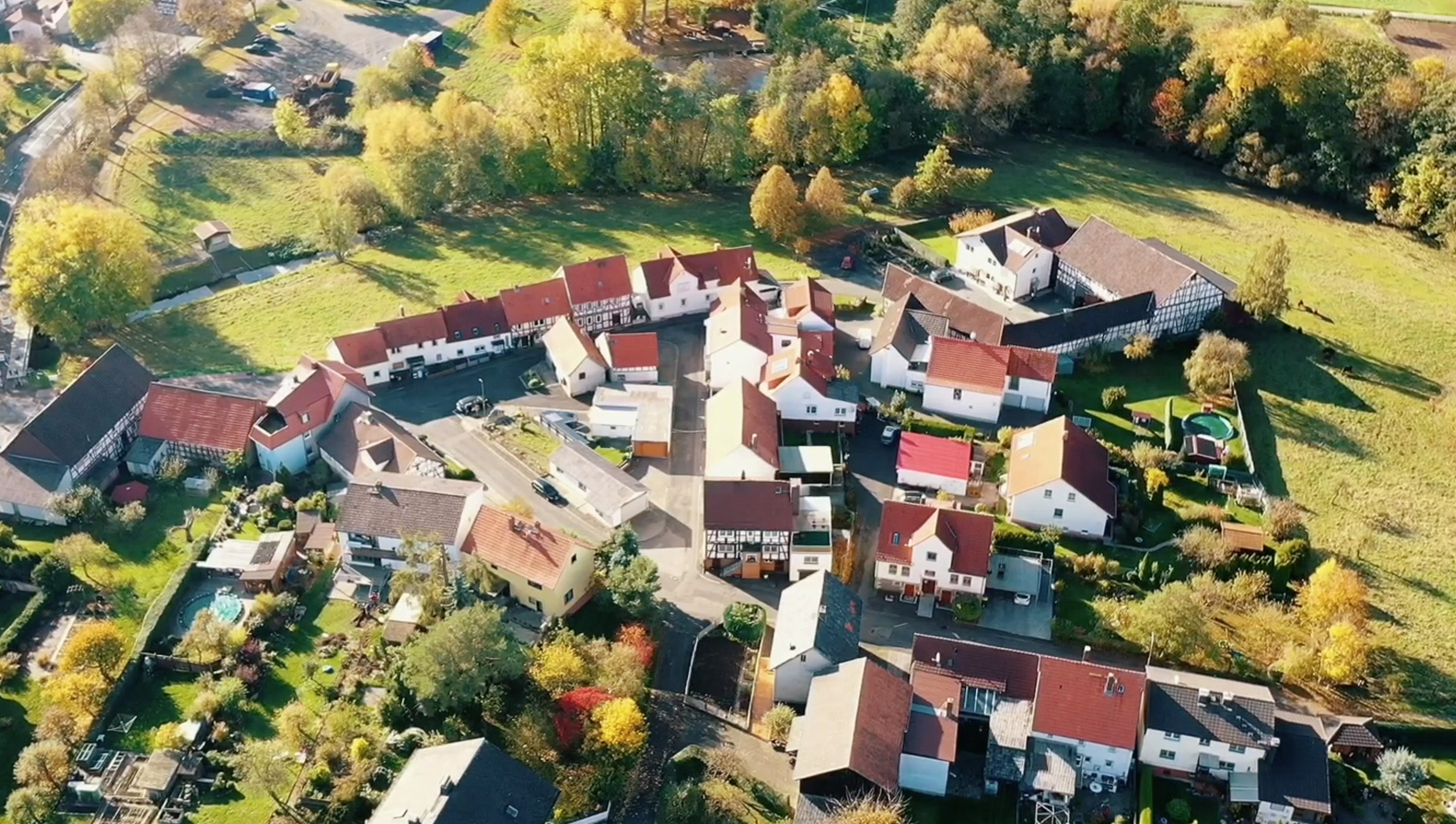 SPEIERHAUS
LERNORT | GEDENKSTÄTTE
Leuseler Straße 3
36304 Alsfeld-Angenrod
Germany
OPEN
March 1 until October 31
every 2nd and 4th Sunday of the month
from 2:00 p.m. to 5:00 p.m.
Groups are welcome anytime and requested to register in advance via email: joachim-legatis@t-online.de
DONATIONS
Please help to secure our exhibition and to protect it from violence or vandalism by donating a sum.
650 Years Rural Jews
Even in the Middle Ages (until 1500), Jews lived in small states and principalities in what is known as Germany today. At that time, Christians were not permitted to charge excessive interest rates on loans. However, these rules did not apply to the socially isolated Jews. As a result, they took over the ostracized but necessary job of money lending. And subsequently, most Jews lived in cities such as Alsfeld (since 1300), for example, because it was located along the trade route between Frankfurt and Leipzig. Jewish families were increasingly being expelled from the cities. They often found shelter in small towns and villages, provided they paid an additional tax. This way, rural Jewish communities started to flourish.
In the 19th century many villages became deserted due to bad harvests, and also because the aristocracy revived their fiefdoms to protect their extravagant lifestyles. A massive rural exodus was the result, and emigration increased. However, in time more and more Jews began to enjoy the same rights as Christians. They built synagogues – mostly in districts where several families pooled their money. One of the first synagogues to be built was in Angenrod in 1797 in the so-called Judengasse. Additional synagogues followed in Alsfeld, Ober-Gleen, Kestrich, Homberg and Romrod.
The political emancipation of Jews led to a rise in anti-semitism. In 1871 many "Reichstag" members who came to Berlin from rural districts were considered anti-semitic. In spite of the situation, Jews became more accepted as citizens. The rural exodus continued until the mid-1930s. Numerous Jews moved to cities hoping to find better living conditions. From 1933 on, ostracism, violence and boycotts increased and led to increased pressure on Jews. Many of them emigrated, but it became more and more difficult to find a respective host country. The Crystal Night on Nov 9, 1938 made it clear even to the last Jew how hopeless the situation had become. A few were able to leave Germany before 1940. In September 1942 the last Jews living in the Vogelsberg area were deported and murdered by the Nazis.