Place of Learning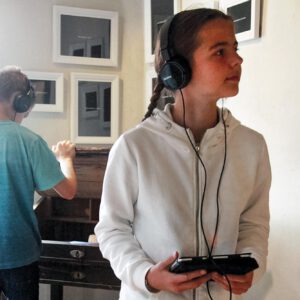 The SpeierHaus is designed to foster myriad ways of learning. As a genuine gateway it offers visitors an intensive insight into the history of rural Jewish life in the Vogelsberg area.
Fifteen exhibition platforms inform about various aspects of Jewish communal life before holocaust and the co-existence of minorities of Jews alongside a Christian majority. All are closely connected to the biographies of the last inhabitants and, hence, the history of the house. For deeper information, visitors are provided with special tablet pcs containing material such as educational films, photos, texts, and dialogs. Access is possible via pictograms available on the museum's information panels and exhibits.
One of these platforms is the so-called "Ruin"-room: Ruin because the museum's operators decided to leave the room in its original deteriorated state. Thematically, emphasis was put here on the expulsion of the Jews by the Nazis from 1933 to 1942. The unaltered state of the room gives visitors a genuine idea of the devastating consequences Jews experienced throughout this phase of history.
As a whole, the exhibition provides a window into the former community life in Angenrod, in cattle trade, antisemitism, Jewish culture and the Jiddish language.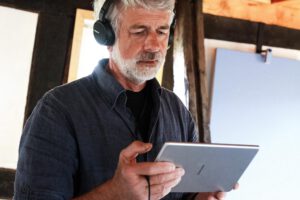 Additionally, a specifically designed learning room invites the viewers to enhance their learning experiences. It helps to deepen the understanding of the issue and allows for open discussions and dialog. The learning center can accommodate up to 30 visitors. Flipchart, beamer and monitor are available.
We heavily profit from the work of researchers for local history, without whose expertise and material this exhibition would never have been made possible.
OPEN
March 1 until October 31
every 2nd and 4th Sunday of the month
from 2:00 p.m. to 5:00 p.m.
Groups are welcome anytime and requested to register in advance via email: joachim-legatis@t-online.de
DONATIONS
Please help to secure our exhibition and to protect it from violence or vandalism by donating a sum.